Come Fly With Us Today!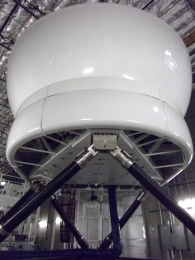 Reservations can be made by filling out the Reservation Form below.
Or by calling us toll free at (888) 737-9618 or (702) 497-3929.
When reserving your experience, please provide the following information:
  A Flexible Schedule Of Dates And Times
  Your Credit Card Information Including:
First & Last Name
Credit Card Number
Expiration Date (MM/YY)
CVV2 Code (3 or 4 Digits)
  A valid Government Issued Photo ID
Upon approval, emailed receipts will be provided instantly!  Sorry, checks will not be accepted.
Afterward, a Flight Graduation Certificate suitable for framing will be provided.
Las Vegas Flight Ventures is an entertainment company that conducts no flight training. Information regarding primary or advanced flight training recommendations may be obtained upon request.
TERMS AND CONDITIONS
A 30 minute pre-flight briefing IS INCLUDED in your experience.
Each simulator has 2 additional observation seats available for flying with family and/or friends.
Must be at least 48 inches tall to see the visual display system.
Bring a valid Government Issued ID such as a Driver's License, ID, Passport or Military ID Card).
If pilot is a minor, a parent or legal guardian must be responsible on their behalf.
LVFV is NOT responsible for simulator maintenance malfunctions, delays or safety violations while you are on the facility premises or in the simulator itself. Should a malfunction occur due to unforeseen circumstances beyond our control, the session will be rescheduled or refunded upon mutual agreement.
REFUND AND CANCELLATION POLICY
Las Vegas Flight Ventures requires advanced reservations to be paid in full before scheduling the simulator session.  The simulator is actual airline equipment that is contracted for use by Las Vegas Fight Ventures.  The simulator time is paid upon the scheduling of your session.  Therefore, any cancellation or refund request will be limited to fifty percent (50%), since the time was paid and guaranteed by Las Vegas Flight Ventures upon scheduling your experience. Cancellations within 24 hours of your experience date cannot be refunded nor rescheduled.
We will make every effort to reschedule, if requested, within 30 days of the date of your session, subject to simulator availability. Credit will be extended for up to one (1) year from the originally scheduled date of the event for the same experience.
No-shows will be charged in full.
---
Reservation Form